GrainCorp's share price has shot up by more than 5 per cent this morning after issuing a strong trading update that saw RBC Capital Markets analyst Owen Birrell reiterated its 'outperform' rating.
GrainCorp now expects underlying net profit to be $310-370 million for the 2022 financial year, up from $235-280 million last forecast in its February 7 update. Underlying earnings before interest, tax, depreciation and amortization (EBITDA) is now expected to be $590-670 million, up from $480-540 million.
GrainCorp CEO Robert Spurway attributed the stronger forecasts to global demand for Australian grain, oilseeds and good conditions for the upcoming winter crop thanks to La Nina.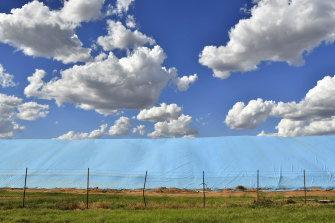 "The conflict in Ukraine and resulting trade disruptions in the Black Sea region have created uncertainty in global grain markets, with buyers looking for alternate sources of supply," he said.
"This has further increased both the demand for Australian grain and oilseeds and export supply margins."
The company is continuing to operate ports at near full capacity to export as much grain as possible to global markets.
GrainCorp's shares are up 5.2 per cent as at 11:17am AEST.
Mr Birrell said the trading update was the second in as many months and was "a powerful message to the market on the value that GNC can create through margin expansion given its infrastructure assets at ports".
"GNC continues to benefit because ultimately their assets act as a bottleneck to exports, which allows them to control price – extremely advantageous when other supply chains are tight," he wrote.
"Across all the businesses in its agricultural exposed portfolio, recent weather events have delivered a 'perfect storm' of buoyant harvest conditions and positive market pricing."